Questions
How do I reach your customer service department?
Our customer service team is accessible via email at Email: info@belindarobertson.com or by calling +44 (0)131 557 8118
 How can I pay for my order?
Belinda Robertson accepts all major credit cards including Visa, Visa Debit, Maestro, Master Card, and American Express. We are unable to accept cheques or cash for online purchases.
How will my order be packaged?
Cashmere and merino orders arrive beautifully wrapped in tissue inside a complimentary sweater bag complete with a moth-repelling lavender sachet. Each jumper is then placed in a Belinda Robertson gift box to ensure that it arrives in perfect condition.
Jersey orders will arrive inside a Belinda Robertson Jersey pouch as our jersey line is wrinkle resistant. Presentation boxes may be purchased for an additional £5.
How long will it take my order to arrive?
Domestic orders will arrive in 2-4 days via Royal Mail with next-day delivery available for £8.50
International orders will ship via DHL. Delivery time will vary by location. Contact our customer service team for an estimate.
Do you ship where I live?
Of course, Belinda Robertson Ships worldwide.
How much does shipping cost?
UK Standard Delivery- £3.95
UK Next Day Delivery - £8.50
Europe - £20.00
USA/Canada - £25.00
Rest of the World - £30.00
Is expedited shipping available?
Expedited domestic shipping is available for an additional fee of £8.50.
May I return an item if it does not fit, or is not what I expected?
Of course. However, we must stipulate that items are returned within 28 days of receipt and returned unworn, unwashed and in the manner in which they were received. For our full return policy, click here.
How long will it take to receive a refund for a return?
Returns will be processed within seven working days of receipt.
Is your cashmere machine washable?
Absolutely, in fact, we recommend it over dry cleaning or hand washing. For detailed instructions on how to care for your cashmere click here.
How do you recommend washing your jersey?
We recommend machine washing with similar colours at 30 degrees c and hang drying away from direct sunlight. We recommend using a gentle detergent including our cashmere wash.
How do you recommend washing your merino?
Please treat our merino the same way you would treat cashmere. For detailed instructions click here
How do I know what size to order?
Most items are offered in sizes Small, Medium and Large. Our sizing grid and measuring information is available here.
How do I register for your mailing list?
To join our mailing list, enter your email address in the box in the lower right corner of any webpage. Alternately you can opt to receive emails during check out.
How do I register for a Cashmere Lounge Account?
You may sign up by logging your details at purchase or by clicking on the "Cashmere Lounge" link in the upper right hand side of the website at any time. We recommend registering before purchasing in order to access members-only features like exclusive offers and the ability to save items to your wish list.
I'm petite and your jumpers are often too long for me, am I able to order something that better suits my frame?
We recommend contacting our bespoke experts about our custom sizing options as we are able to offer many of our silhouettes through our made-to-measure and couture services.
Please be sure to consult the designer's notes for each style and our blog post on dressing for your frame for Belinda's personal recommendations.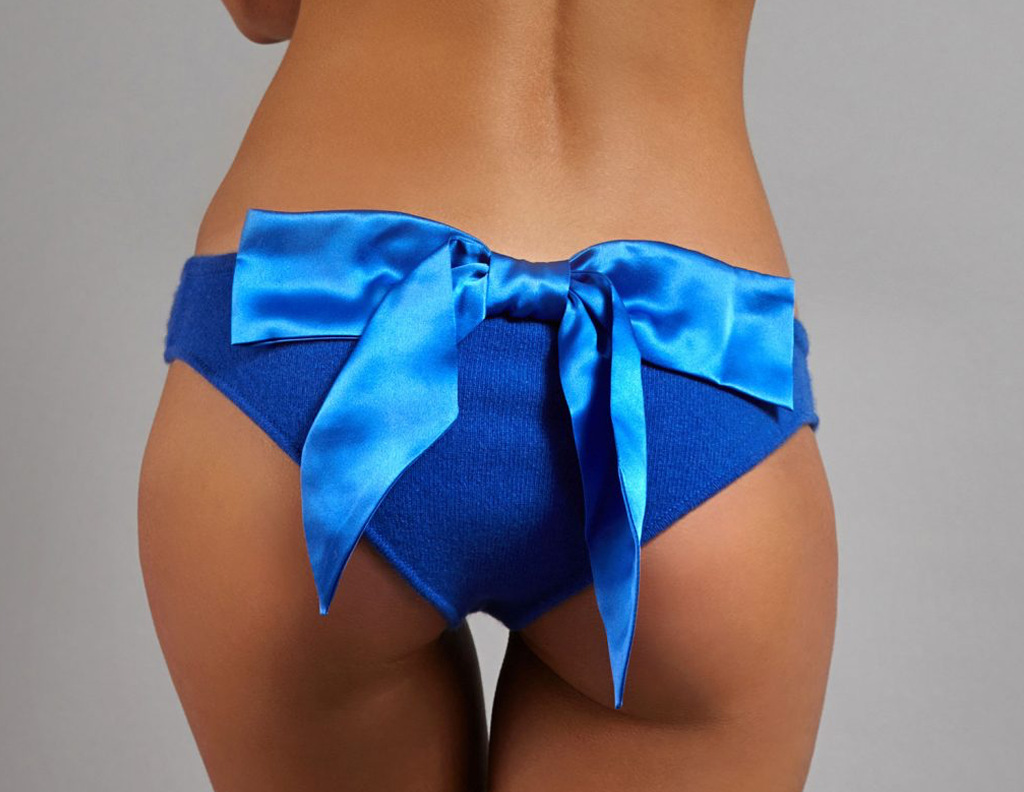 Cashmere queen
1992
With a small sketch book and some Scottish gumption, Belinda Robertson set out to make cashmere cool, launching her eponymous brand.
Quite the rabble rouser, Belinda quickly makes her name within the knitwear sector with daring designs like her infamous cashmere knickers. Cashmere has never been so cheeky.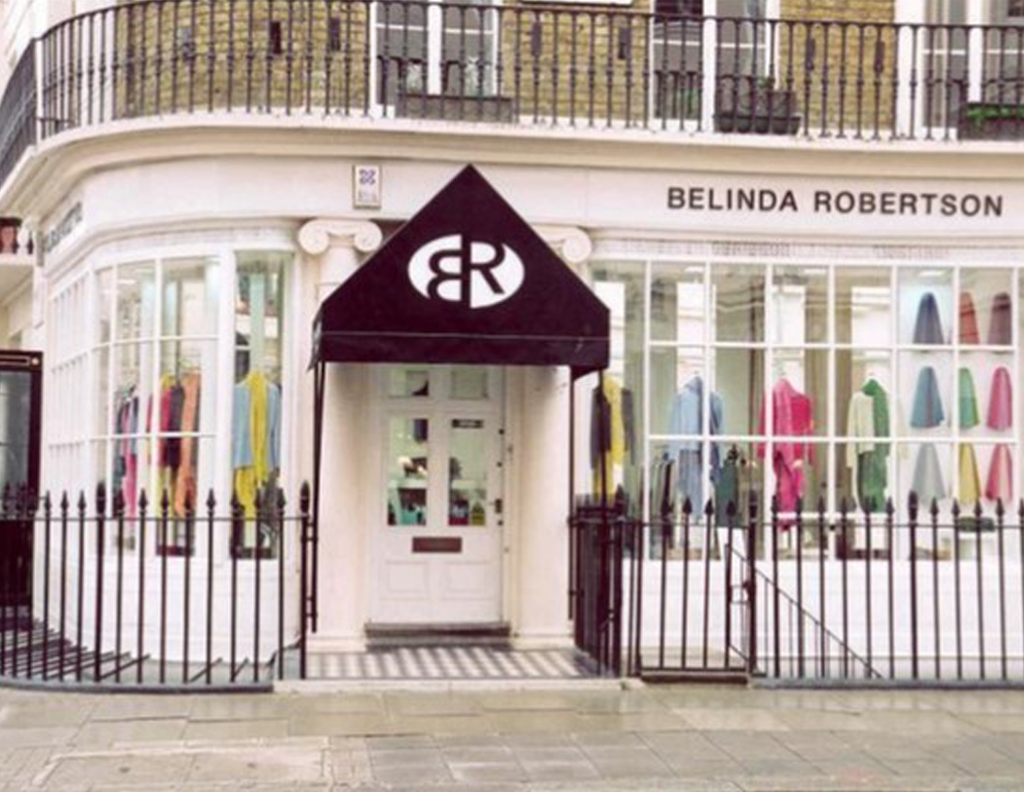 london
1996
Belinda, the UK's 'Queen of Cashmere', opens her first boutique in Belgravia.
Belinda's hard work does not go unnoticed by the industry as she begins to earn awards and accolades. The real jewel in our cashmere crown is Belinda's OBE in 2001 for her service to the textile industry. And her honorary Fellowship with JK Rowling.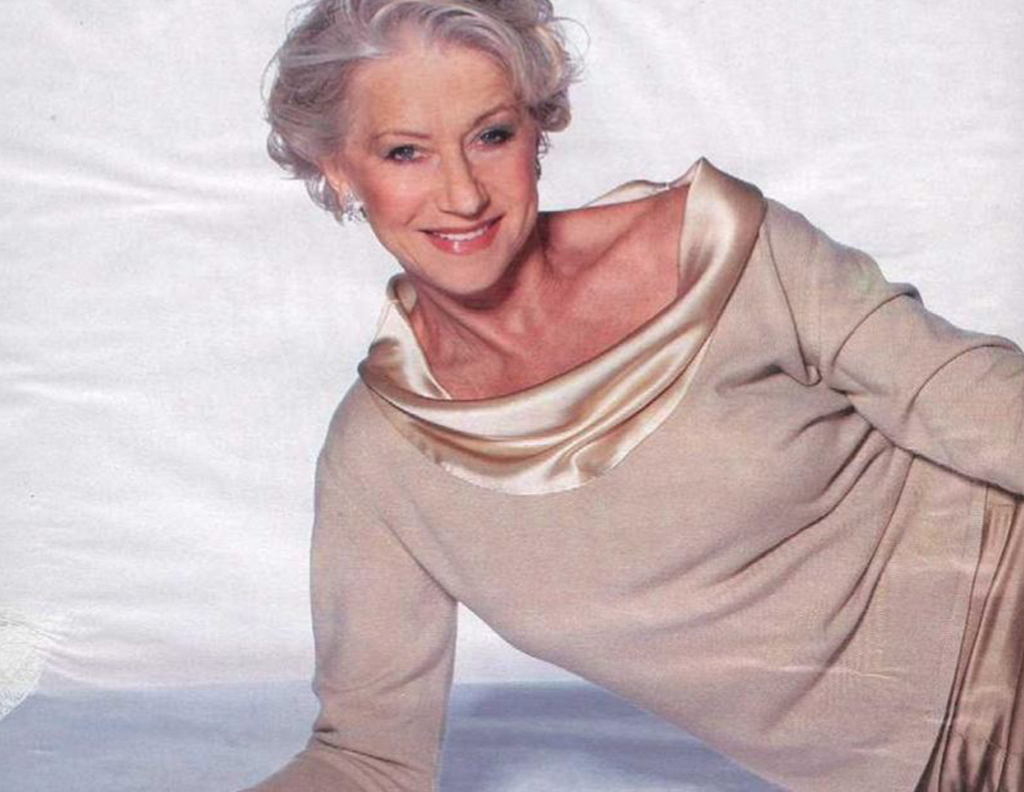 1998
Belinda's following continues to grow adding style icons like Victoria Beckham, Helen Mirren, Madonna, Sharon Stone, and Oprah Winfrey to her fan base.
Never afraid to take a risk, Belinda Robertson is one of the first fashion brands to launch an ecommerce site while also introducing mail order catalogues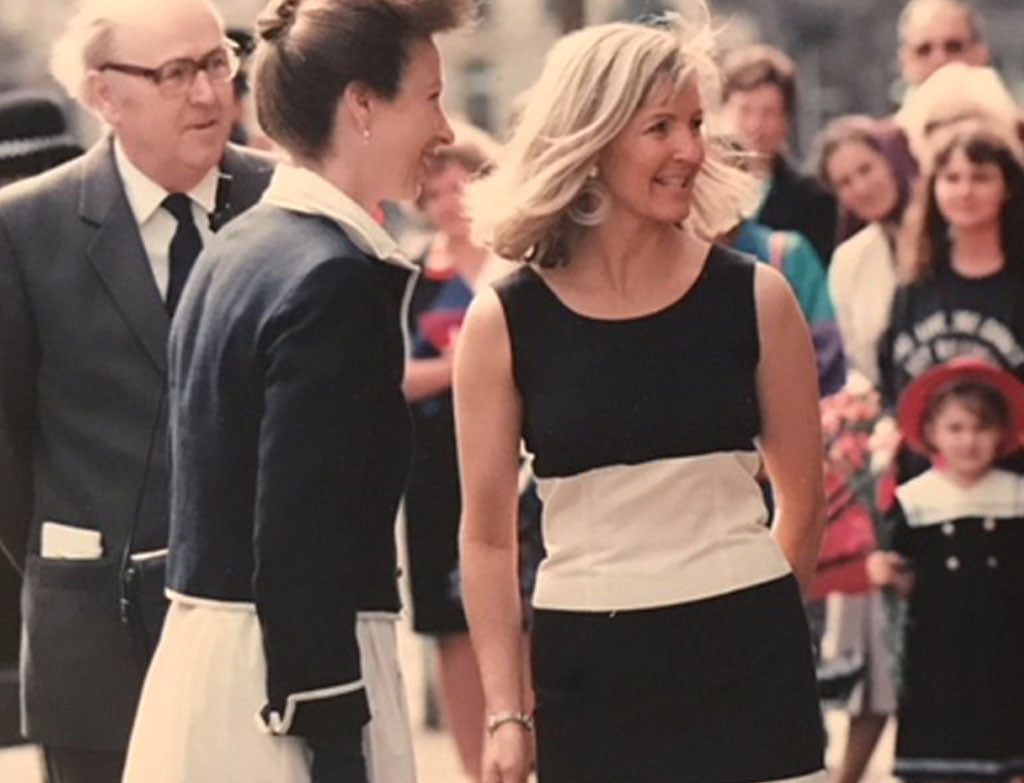 princess anne opens edinburgh
2004
Returning to the brand's roots, Belinda Robertson opens its Dundas Street store in Edinburgh with help from Princess Anne.
Belinda's skills and savoir faire are in demand as she's appointed to several industry boards and organisations many of which she remains on to this day.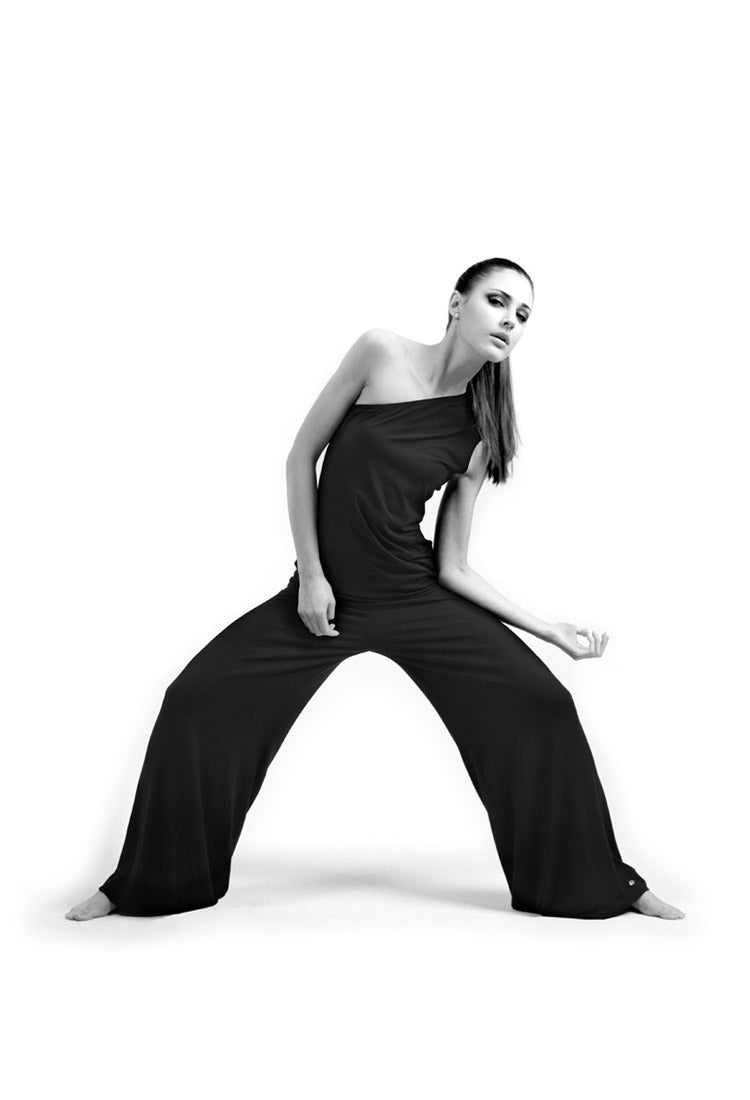 Couture & Luxe Jersey
2007
Belinda Robertson launches a completely bespoke service with the Cashmere Lounge making couture styles available in more than 120 colours.
Through Belinda's extensive travelling, and experience in all things luxury knitwear, she launches a new Luxe Jersey line – a beautiful knitted fabric that is perfect for the demands of modern life.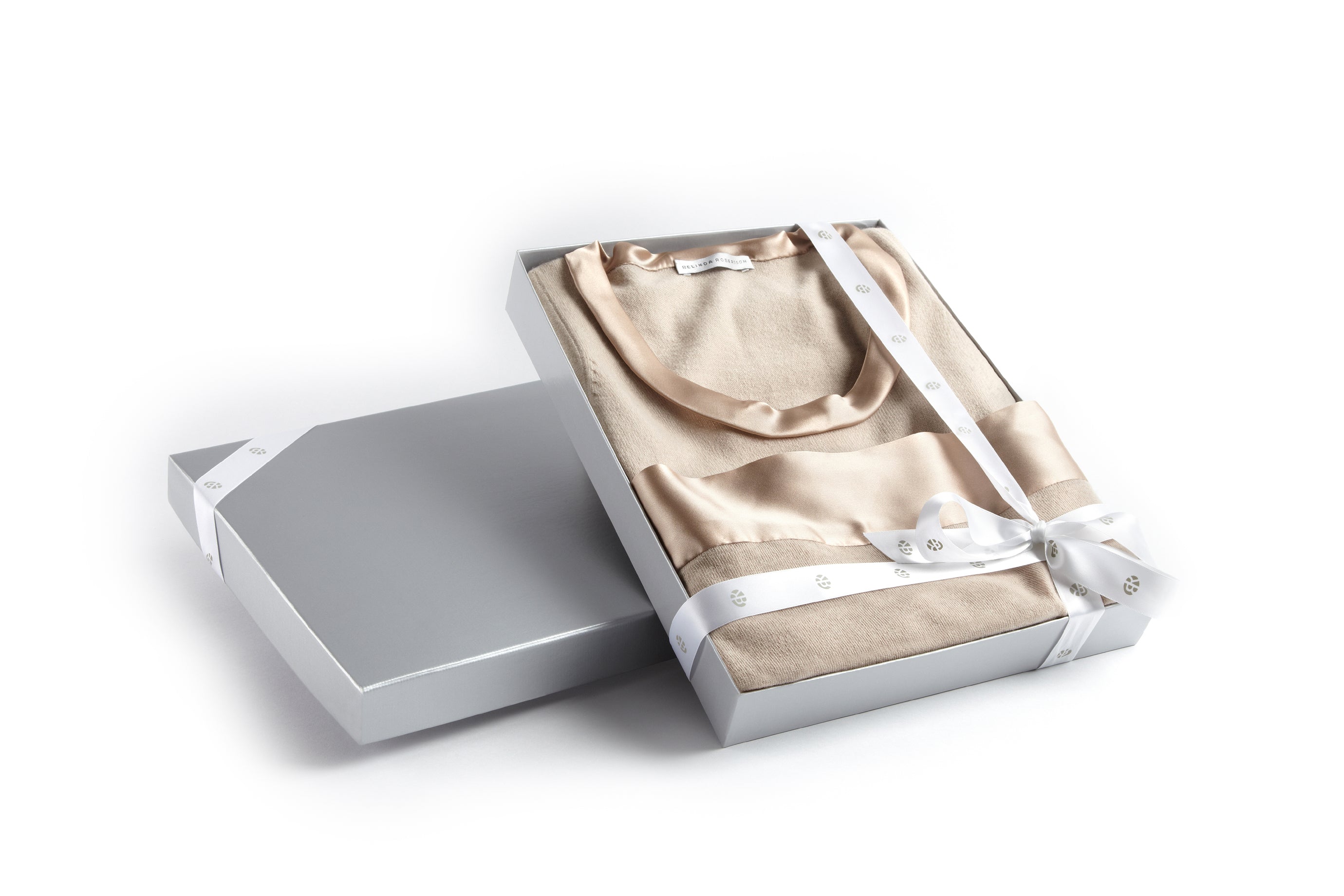 an online focus
2010
Sensing a change in the industry, Belinda decides to close her brick and mortar locations as their leases expired and begins selling online exclusively.